Chicken is at the top of the pecking order when it comes to plant-based growth in foodservice.¹ Expand your menu's plant-based options with a golden, breaded, plant-based chicken tender that tastes, feels, and cooks just like chicken. Brought to you from the company that created the game-changing Beyond Burger®, Beyond Chicken Tenders are crispy, convenient, and the perfect addition to any menu.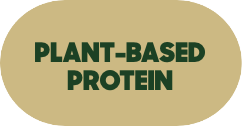 AND MOST IMPORTANTLY, EVERY BITE IS BEYOND AMAZING.
¹NPD SupplyTrack L12 MOS. Data ending 12/31/21 vs. YAGO, excl large commercial Chains & Food Stores.
BITE INTO THIS INCREDIBLE OFFER NOW.
JOIN THE MOVEMENT
To receive exclusive Beyond Meat offers, updates and more.
By clicking 'Sign Up', you consent to Beyond Meat using your email address in accordance with its Privacy Policy. You can opt-out at any time.