10 Beyond Burgers Worth Drooling Over on National Cheeseburger Day
September 17, 2021
Celebrate National Cheeseburger Day with a drool-worthy Beyond Burger. Whether you're an "all the fixins" type burger enthusiast or a simple patty and sauce fan, our restaurant roundup will satisfy the harshest and hungriest critics. WARNING: do not read this while hangry or if you do, start opening your food apps now.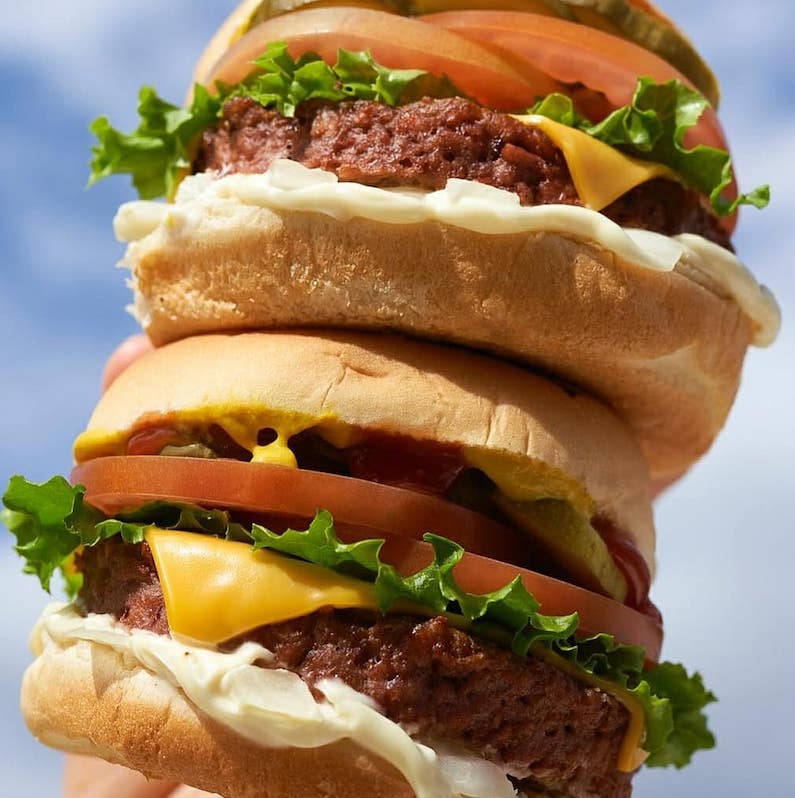 First up, the chain redefining the way the world eats burgers, Burgerfi. This national favorite offers a cheesy Beyond Burger with classic fixins in addition to a vegan variation without cheese or mayonnaise. Pro tip: download their app to get free fries on your first order!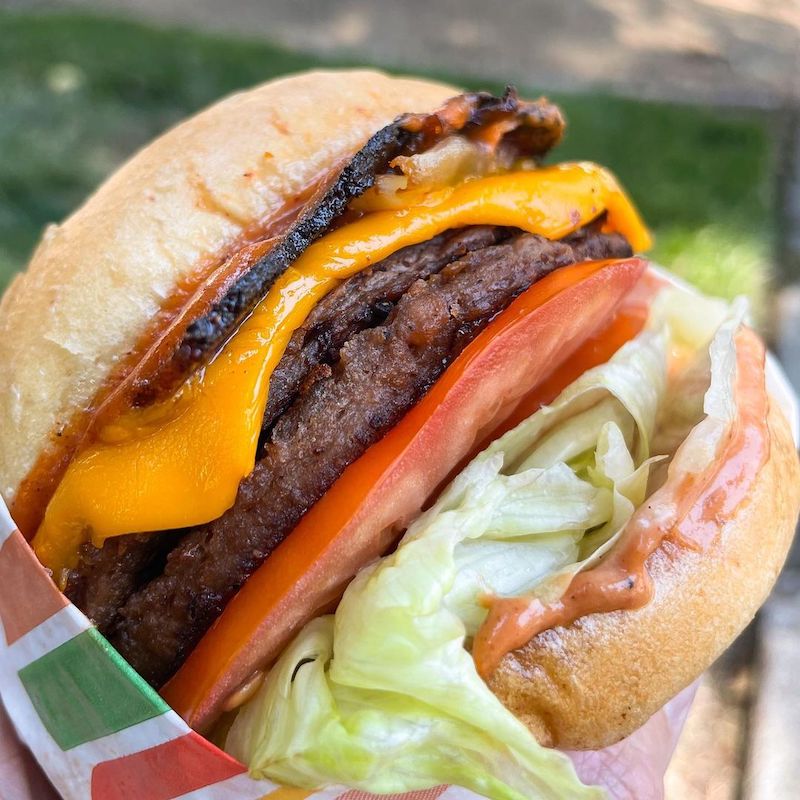 The term "fast food" takes on a whole new meaning at Burger Patch. This west coast favorite is 100% plant-based and 100% delicious. In addition to offering several variations of the Beyond Burger, Burger Patch also has the new Beyond Chicken tenders on the menu. Pro tip: order the Ultimate Spicy Beyond Chicken sandwich, thank us later.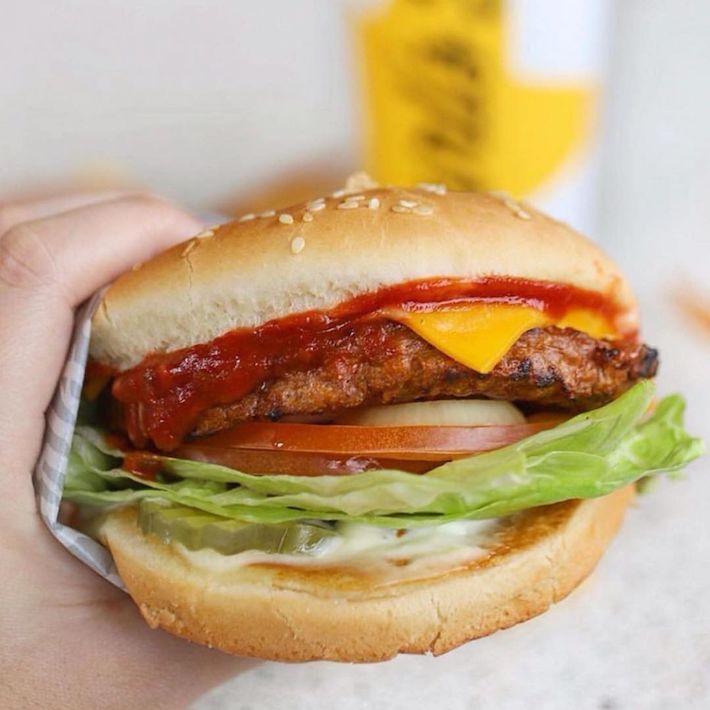 For a cheeseburger that gets in your face (and all over the place), order the Beyond Famous Star with cheese at Carl's Jr. Charbroiled to perfection this beautiful mess is completed with melted American cheese, lettuce, tomato, sliced onions, dill pickles, Special Sauce, and mayonnaise on a seeded bun.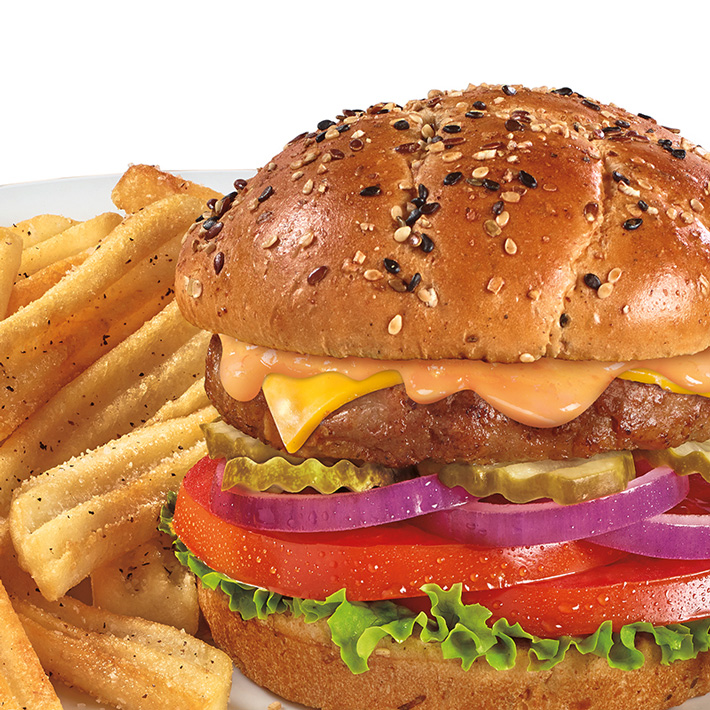 On the road and hungry? America's diner is always open and offers veggie friendly options for the plant-forward diner patron. Take a seat at the counter and put your chef hat on … it's time to build your own option with a Beyond Burger patty (or make it a double if you're extra hungry). Customize the stack with the toppings of your choice, add some cheese (or not) and choose your sides.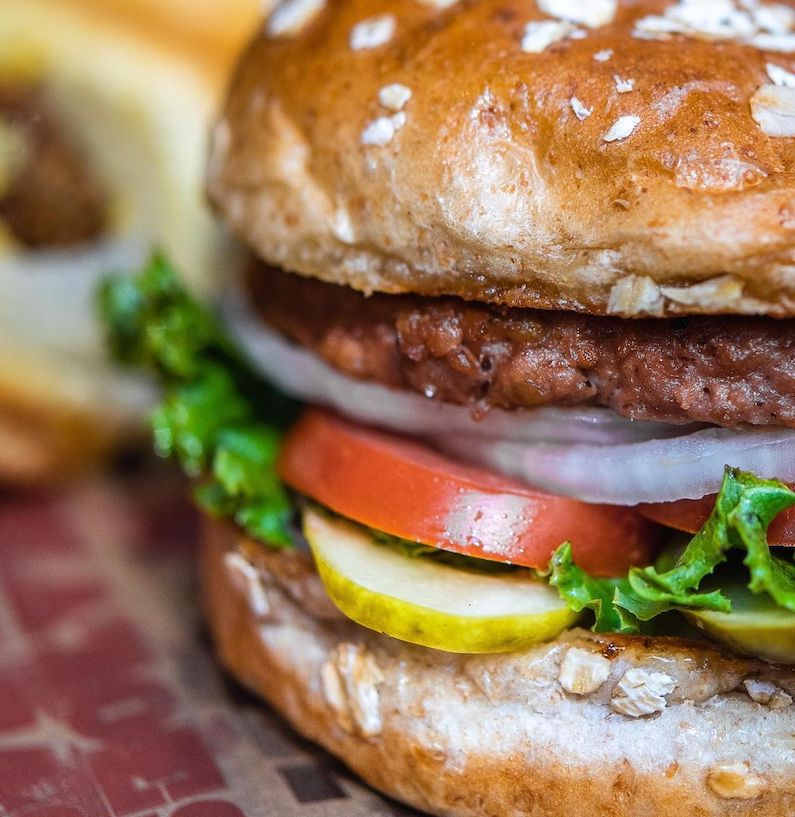 When you want a classic plant-based burger, look no further than the Beyond Burger at Epic Burger. The menu item features a Beyond Meat patty, avocado, lettuce, tomato, raw onion, and vegan mayo on a wheat bun. Pro tip: order a cheeky side of the new Beyond Chicken Tenders because it's the weekend and you're an adult, okay?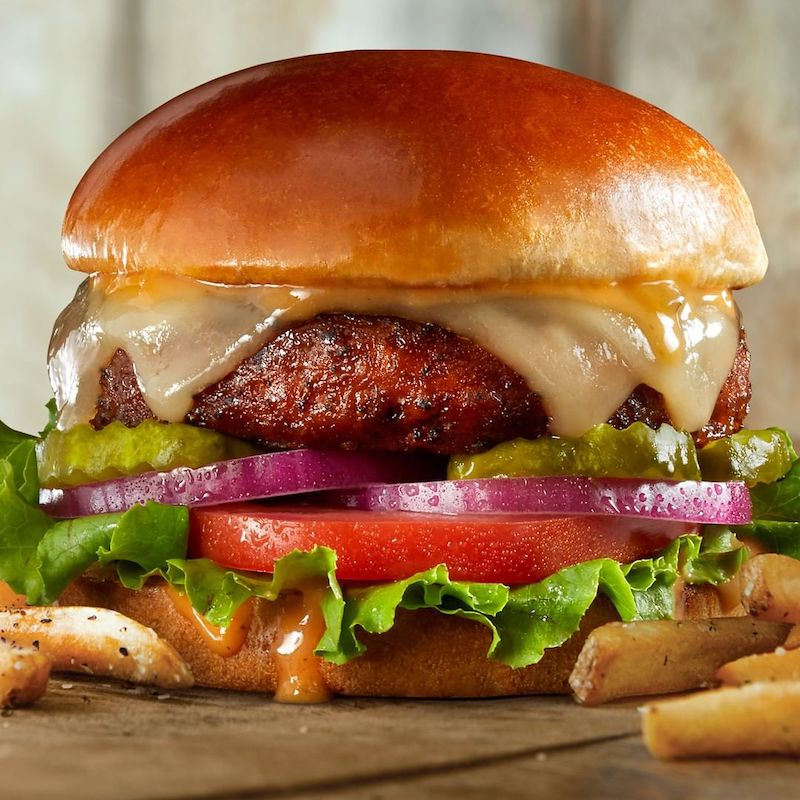 For the plant-based burger that tastes like the weekend every day, visit the crowd-pleasing TGI Fridays. Seasoned and grilled with cheddar, the Beyond Meat Cheeseburger is topped with lettuce, tomato, red onions, pickles, and the coveted Fridays™ sauce. Whether you're in transit or at the end of a long journey, a meal at Fridays is always comforting.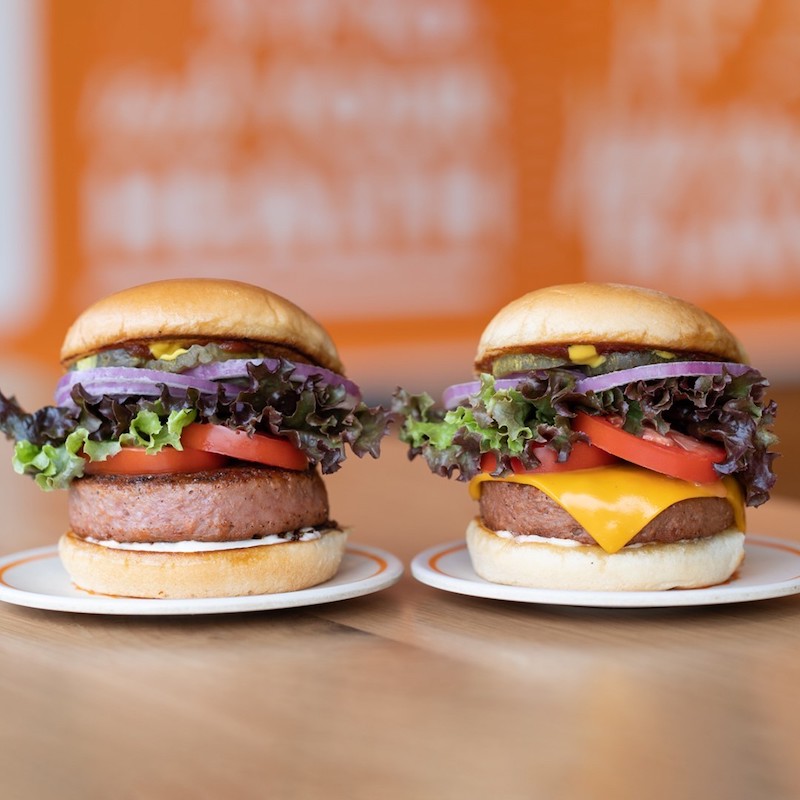 Made to your liking and 100% vegan. The Beyond Burger options at Next Level Burger are, as the name suggests, next level. We're fans of DIY (do it yourself) Beyond burger building from bun, to sauce, and everything in between. You can also swap your bun for extra greens or a gluten-free bun option.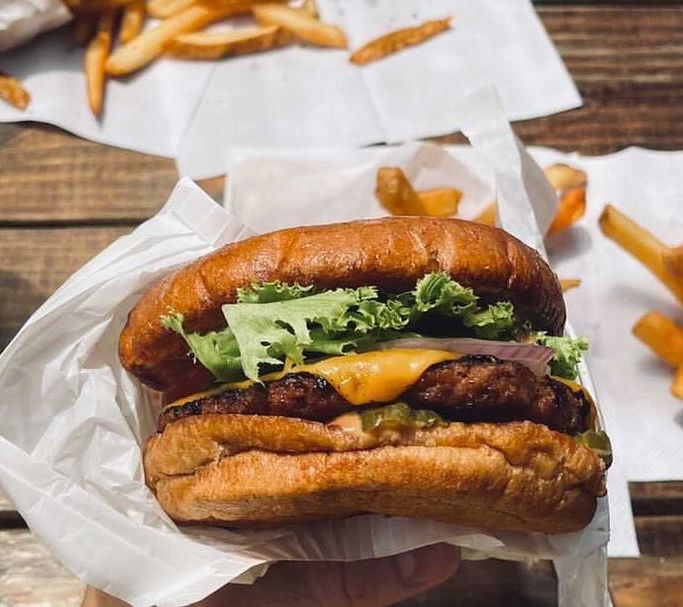 Eat a burger and help to reduce greenhouse emissions … at the same time? Plow Burger proudly serves plant-based burgers with purpose. With a range of Beyond Meat burger options from the nostalgic breakfast sandwich to the smoky campfire burger, Plow Burger has something for everyone at any time of day. Pro tip: order the "Burger of the Week" for a house-curated special.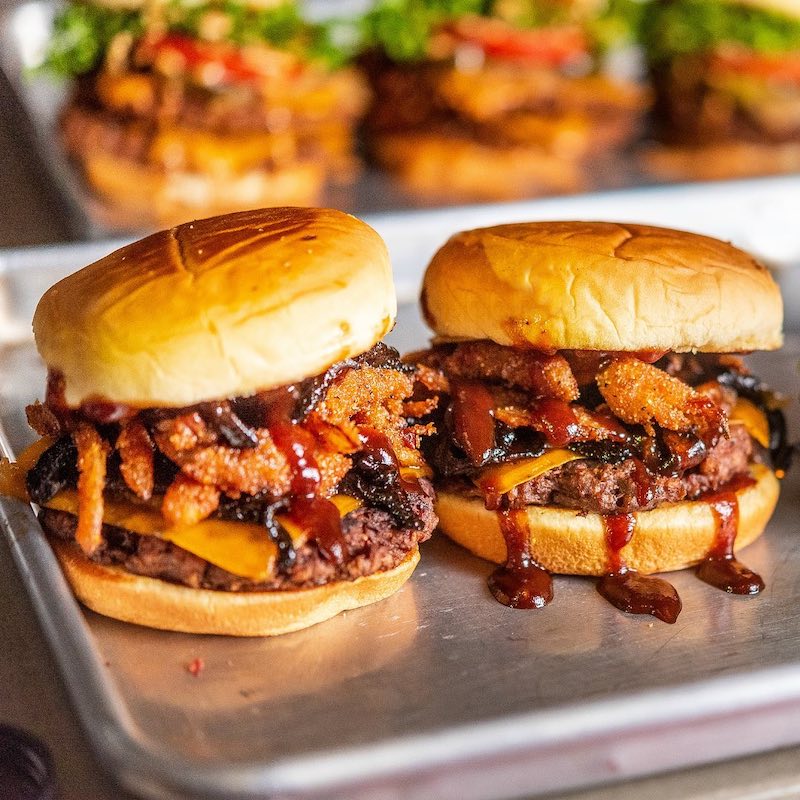 What happens when you combine a Beyond Meat patty, non-dairy cheddar, plant-based "bacon", bloomies, BBQ sauce, and a delicious potato bun? You get the dreamy PLNT Mushroom Bacon BBQ Burger at PLNT Burger. This is the type of burger that'll have your tastebuds playing on repeat. Pro tip: order an extra side of bloomies with your burger because one helping simply isn't enough.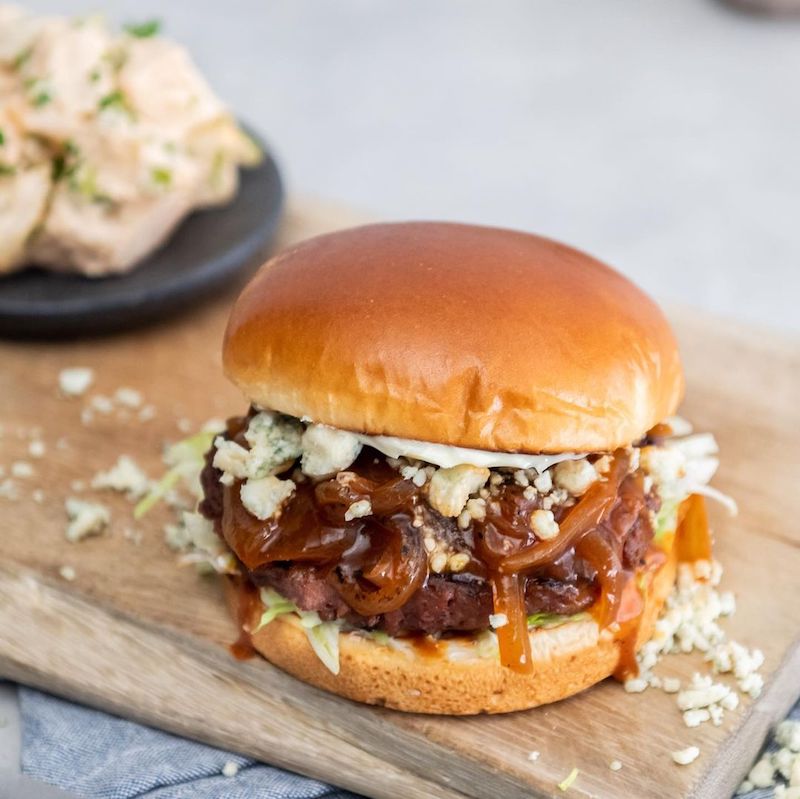 Veggie Grill's latest and greatest addition to the extensive vegan menu, the Steakhouse Burger, is a must-eat creation. This new menu item features a Beyond Burger, caramelized onion sauce, blue cheese crumbles, iceberg lettuce, and horseradish aioli served on a brioche bun. Pro tip: add roasted mushrooms to the stack for an extra decadent burger.
JOIN THE MOVEMENT
To receive exclusive Beyond Meat offers, updates and more.
By clicking 'Sign Up', you consent to Beyond Meat using your email address in accordance with its Privacy Policy. You can opt-out at any time.