7 Beyond Burgers to Celebrate World Vegan Day Across the Globe
November 1, 2021
This World Vegan Day we wanted to highlight seven restaurants across the globe that are offering fully plant-based Beyond Burgers on their menu. We've come a long way since the black bean patty only days and want to take a moment to celebrate our partners who have expanded our delicious innovations worldwide. We look forward to sharing these fully vegan builds with you, wherever you may be.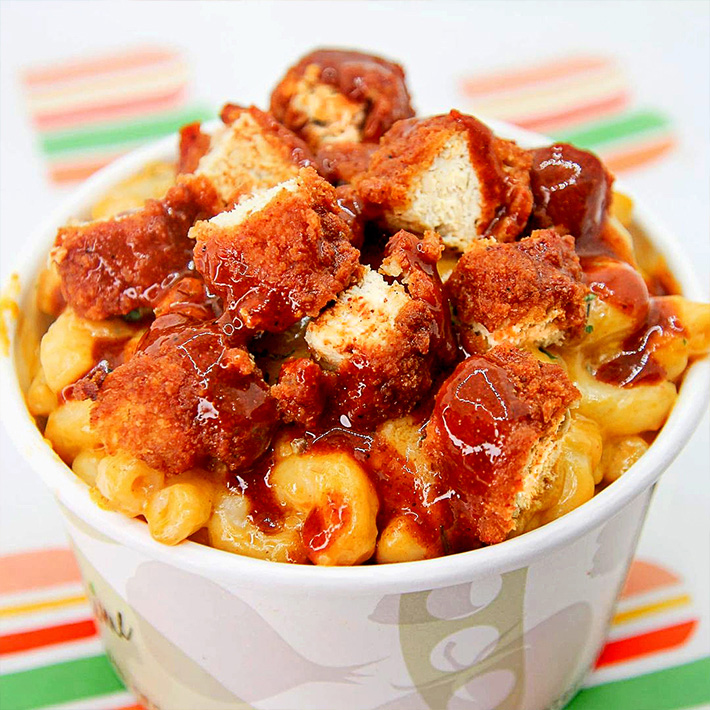 Enjoy finger food at its finest at Burger Patch. This plant-based Northern Californian eatery offers a range of Beyond Meat products. When it comes to comfort food, we highly recommend the satisfying Mac and cheese topped with Beyond Beef or Beyond Chicken tenders. Pro tip: make it hot for an extra kick!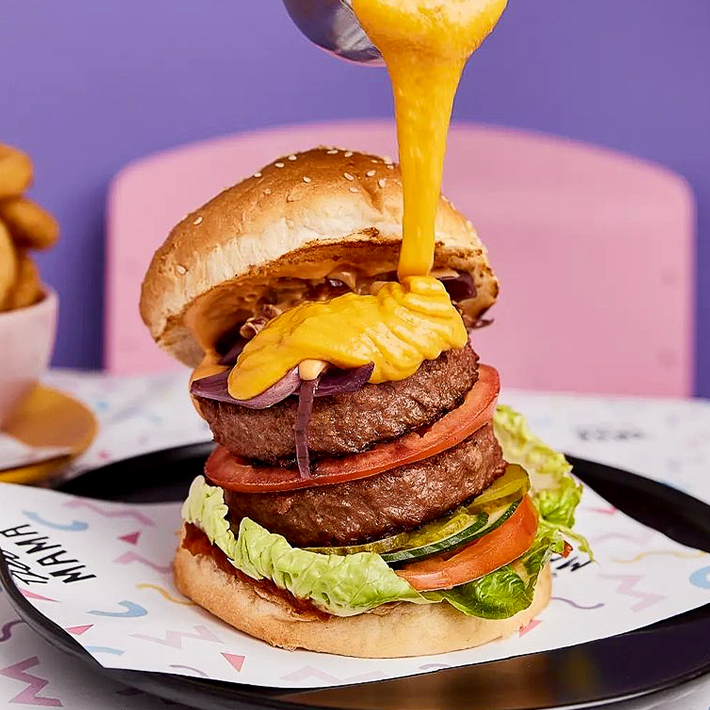 Deer Mama
Deer Mama wants you to know you are appreciated. How they show that appreciation is through delicious home-made vegan eats. This Netherlands spot is a must from brunch through dinner. If you're extra hungry we recommend Mama's Double Cheesy burger. This double Beyond Burger pattie is topped with grilled red onion and extra cheesy sauce.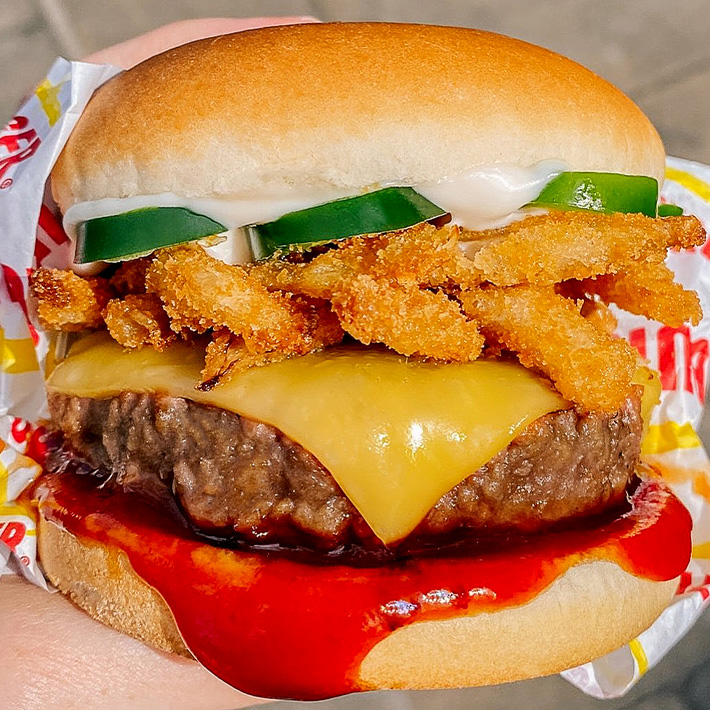 If you're in the UK and looking for a burger with a little extra pop, look no further than the Smoky Carolina BBQ Burger at Halo Burger. This saucy mix features a Beyond burger with crispy onion strips, smoked Gouda style cheese, and extra sauce. Pro tip: order with plenty of napkins because this beautiful mess is a bit saucy.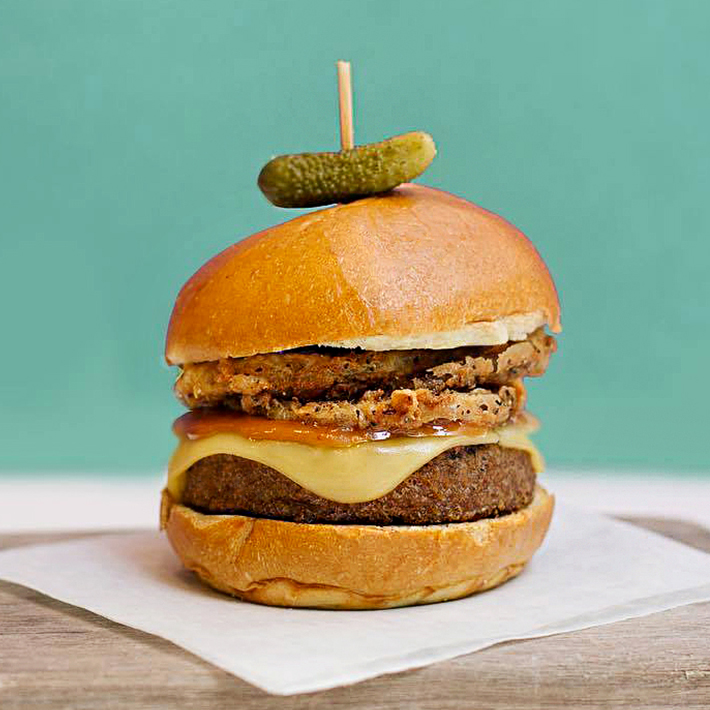 If you haven't tried the Smokehouse Burger, Hip City Veg recommends you "cancel that 3pm meeting and tell your boss that you're taking off the rest of the day to go try it." We happen to agree. This juicy build features a Beyond Burger topped with crispy onions, tangy BBQ & smoked gouda cheese. So go ahead… cancel that meeting. You won't regret it.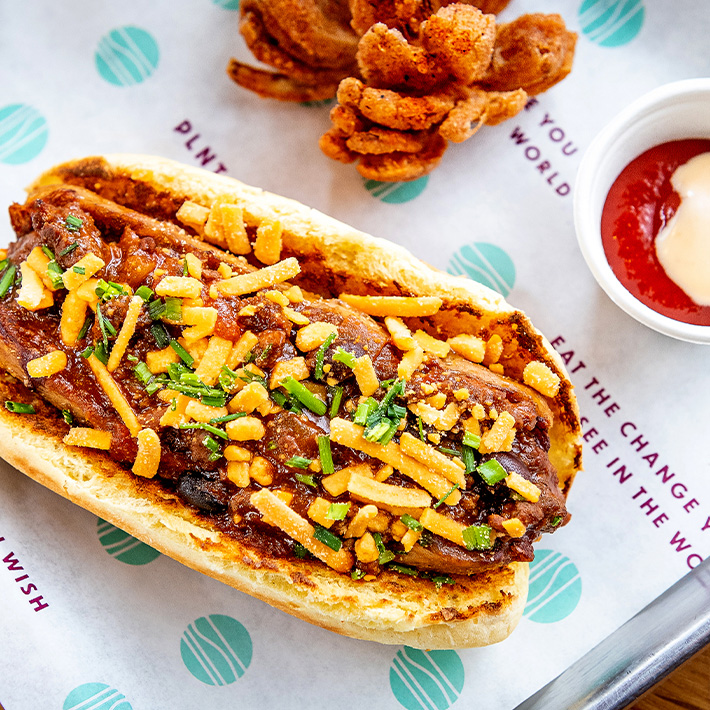 Eat the change you wish to see in the world. This World Vegan day, more plant-based sausages is the change we wish to see in the world. PLNT burger has two Beyond Sausages on offer. If you're feeling nostalgic, opt for the classic sausage option. If you're in the mood for something a bit more hearty, try the Chili n cheese sausage. Still hungry? Make it a PLNT meal!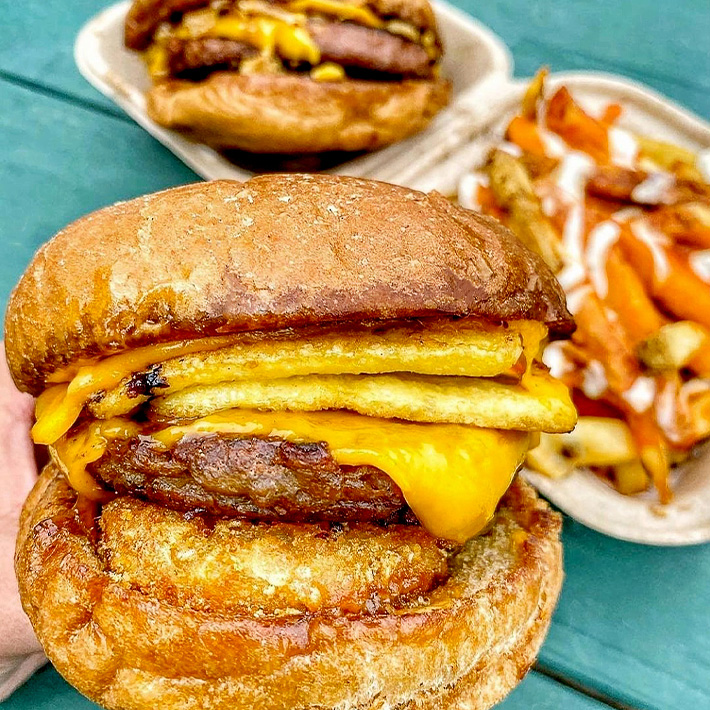 Rediscover the meaning of a hearty vegan breakfast with a Breakfast Burger at Plow Burger. This Beyond Burger is sandwiched between goey layers of non-dairy cheese, a plant-based egg scramble, and hash brown, on a classic bun. Talk about starting the day off strong.
Founded in an effort to create a more socially responsible dining solution, Germany-based Vincent Vegan offers pure plant-based fast food for everyone. The Beyond Vincent features Beyond Meat patty on a brioche bun, topped with pickled cucumber, lettuce, tomato, garlicky turmeric sauce, mustard. Enjoy responsibly.
Check out @BeyondMeatEU for more Beyond Meat product updates in Europe.
JOIN THE MOVEMENT
To receive exclusive Beyond Meat offers, updates and more.
By clicking 'Sign Up', you consent to Beyond Meat using your email address and postal code to receive emails about products, recipes, and more. You can opt-out at any time.